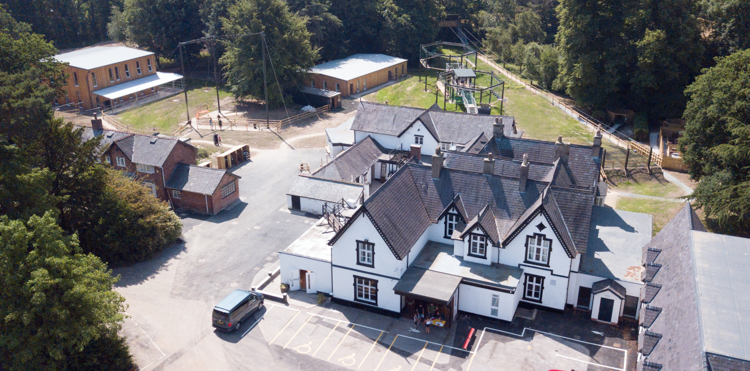 Our Robinwood 2023 visit is nearly here! Please follow the links below for important information.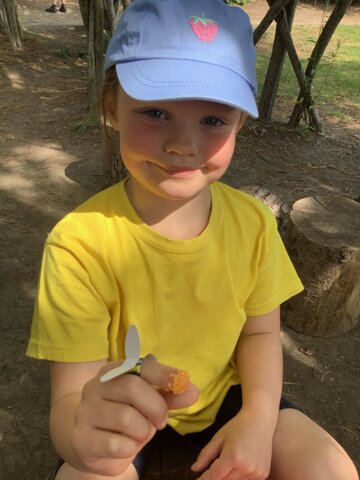 EYFS have been busy learning about pollination in Forest School today.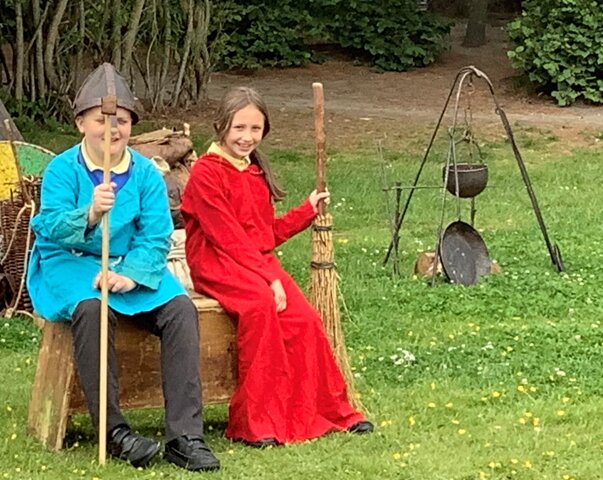 Yesterday we were invaded by Vikings! Year 4/5 and Year 6 learned a lot about Viking life, beliefs and leisure from the day they spent in the Viking settlement on our field. Thankyou to Hrothgar for sharing his Viking lifestyle with us.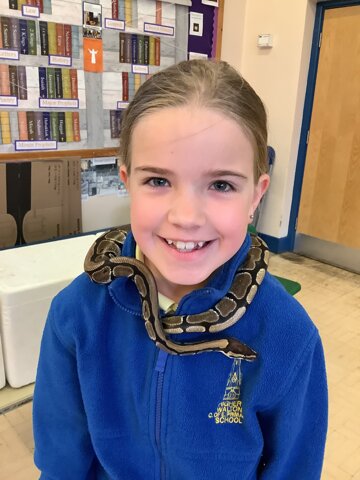 Today Year 1,2 and 3 were visited by some creepy-crawly visitors as part of their "Wriggle and Crawl" topic work. They met a python, Chilean spider, butterfly, land snail, millipede, stick insect and hissing cockroach, and found out lots of information about them.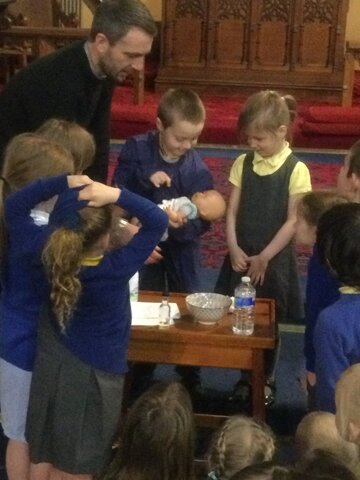 Year 1/2 have been learning about baptism in their RE lessons this term. They visited All Saints Church to find out more with Rev Bryn and Rev Hannah.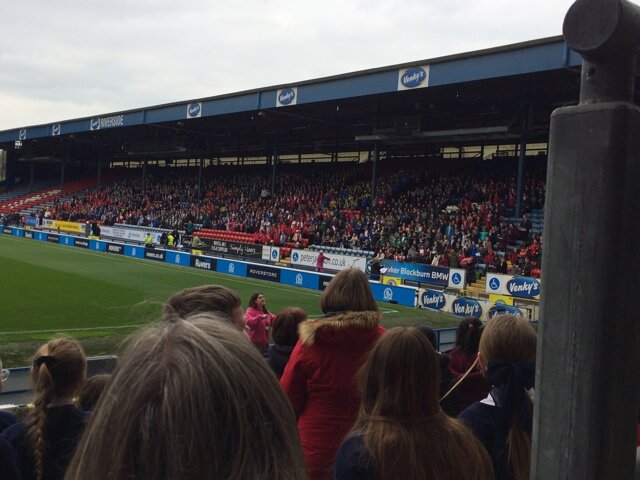 Our choir from Year 4/5 and Year 6 joined over 4000 children from across Lancashire for the "Lets Go Sing" concert at Ewood Park. We had a great time once we got used to the volume of sound in the stadium! It was lovely to be able to be back performing with other schools after 2 Covid-affected…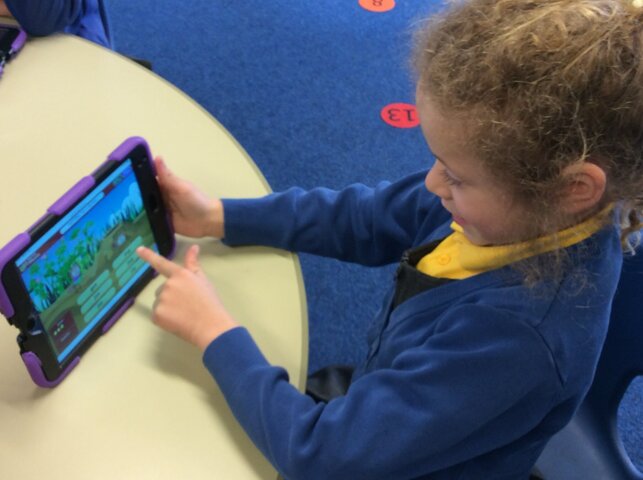 Year 1/2 are working hard on their phonics and reading in school, reading with Miss Roberts every day and practising independent reading and phonics games on their iPads. They all know how to use Phonics Bug and most can log on independently, so they should be more confident practising their…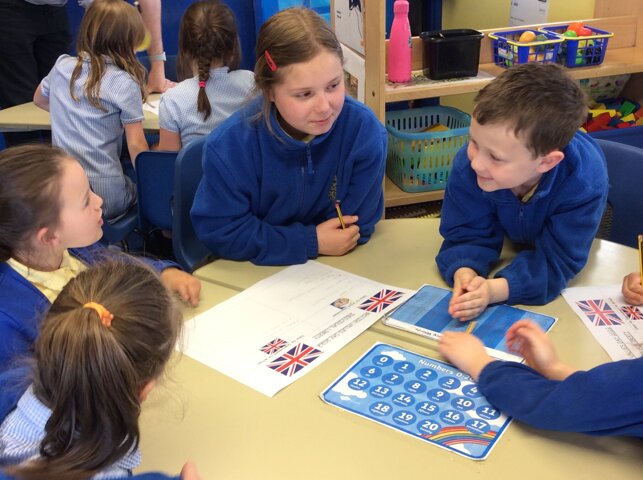 It was St George's Day this weekend and we celebrated with a theme day considering British Values.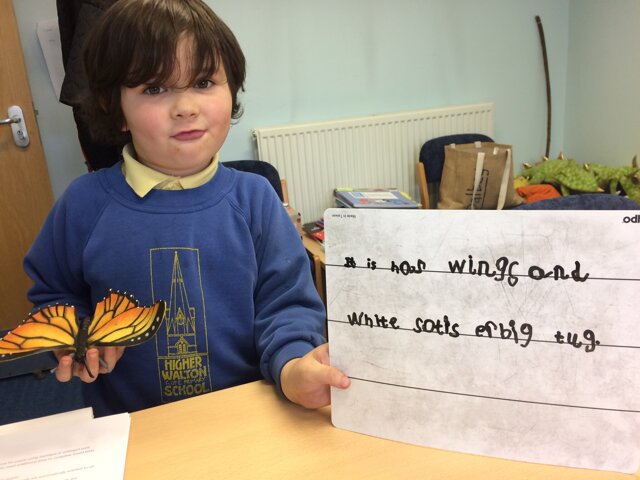 This butterfly has wings and white spots and a big tongue.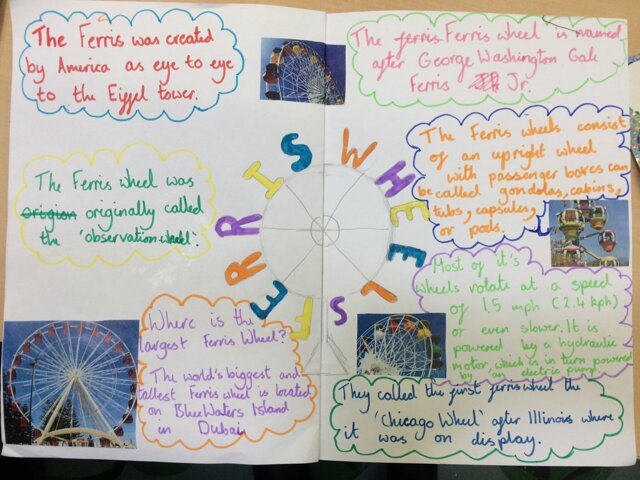 Year 6 have been researching Ferris Wheels before they design and make their own in DT.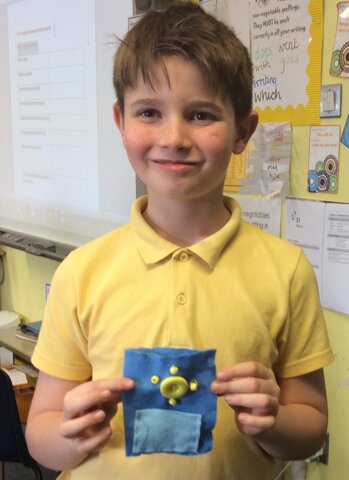 Year 4/5 have designed and made passport covers using their sewing skills and different fastening methods. They are all ready for summer holidays now!
Click through the slideshow to see what a variety of designs they produced.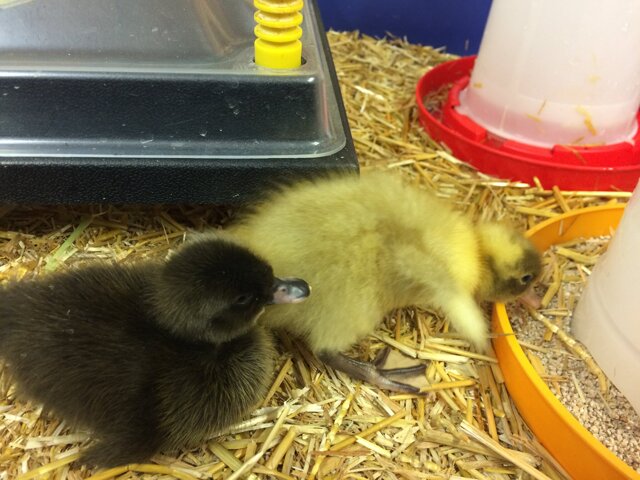 EYFS have two new class mates - they hatched yesterday and are already looking quite at home.